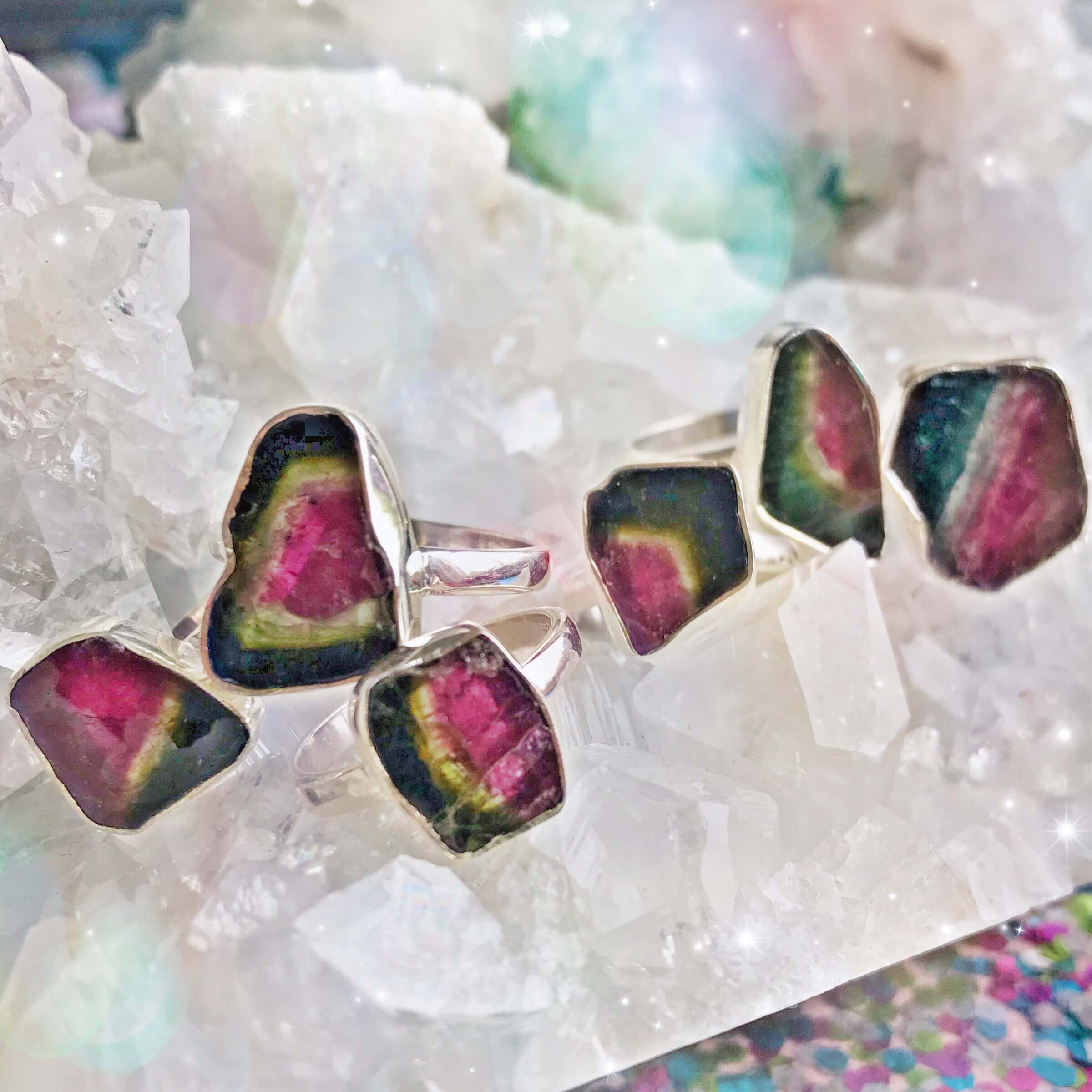 JEWELRY
sale
Watermelon Tourmaline Rings
E and M options available! Sale Prices:
E: was $34, now $27.99
M: was $42, now $36.99
Watermelon Tourmaline rings set in Sterling Silver. You will receive the exact ring of your choosing, a polishing pad and Ruby Tourmaline crystal meaning card.
Please note ring sizes when you make your selection.
To keep your Sterling Silver jewelry nice and bright its best to store them in a bag or jewelry box. You will find Sterling Silver will tarnish when exposed to air for long periods of time, just use your polishing pad when needed!
RUBY TOURMALINE KEY WORDS: CALMING, LOVE, CONFIDENCE
Relieves a restless or troubled mind and creates a calm feeling that boosts self confidence. Attracts love in the physical and spiritual world and provides assurance that it is safe to love.
RUBY TOURMALINE AFFIRMATION: My mind is calm and I trust that it is safe for me to love freely.