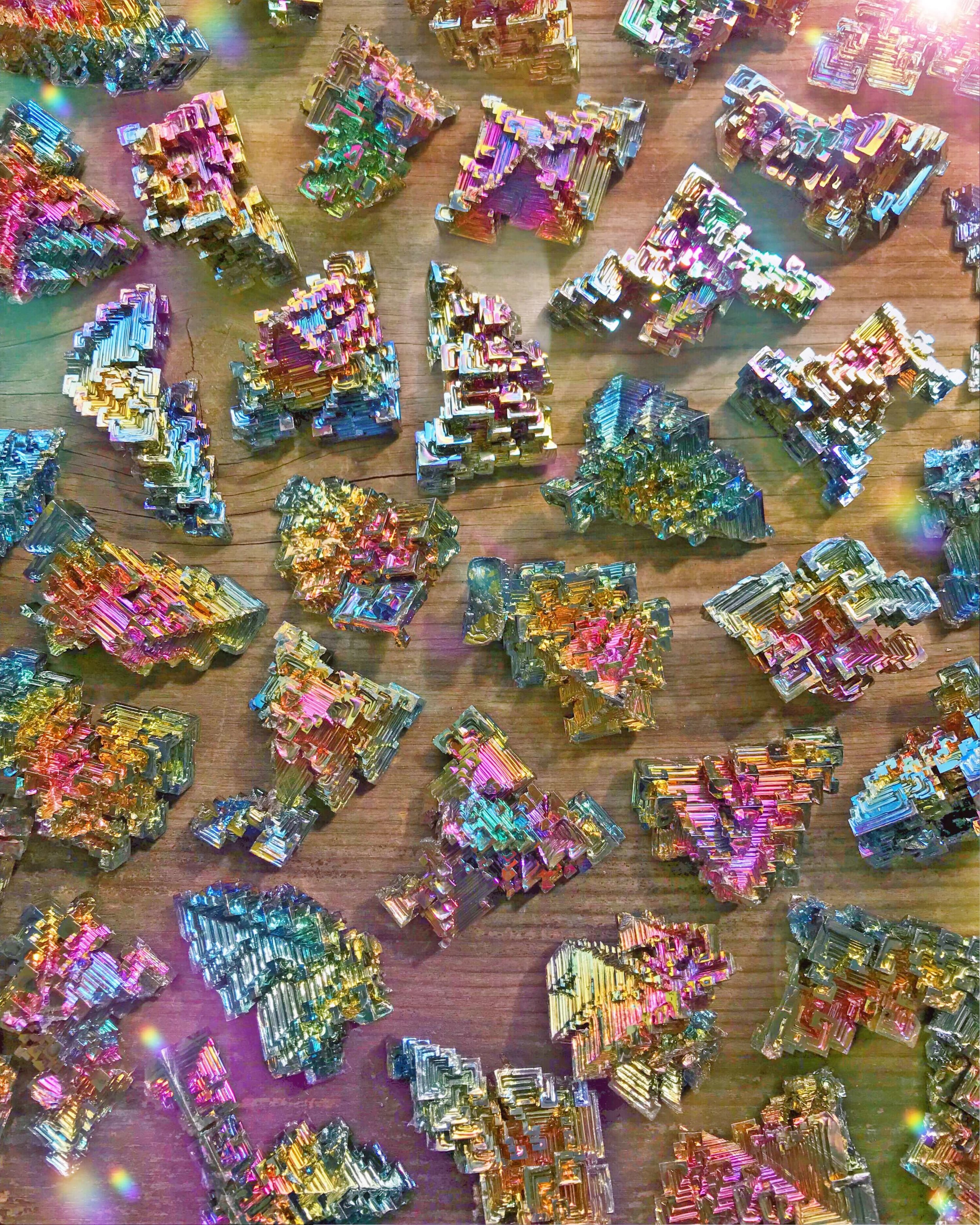 CRYSTALS
Small Bismuth Cluster
Bismuth is a crystalline, brittle metal that is silvery-white with an iridescent hue. It can prevent you from becoming overwhelmed by all of your responsibilities while at the same time increasing your energy levels to deal with them.

Bismuth relieves feelings of loneliness or isolation. It is known for transformation and change, helping to adapt to change with calm assurance. Bismuth would be very helpful in group and/or relationship dynamics as it encourages cohesiveness.
In its elemental form, Bismuth is a rare occurrence in nature, especially bismuth crystals. This man made crystal is grown in a lab at about 520 degrees Fahrenheit. It can only be grown from electronic grade highly refined Bismuth.
Approximate Size: 1 3/4" x 1"
**Please understand the above description is not a promise to cure ailments. Points of the description have been taken from my favorite crystal books and online resources.**