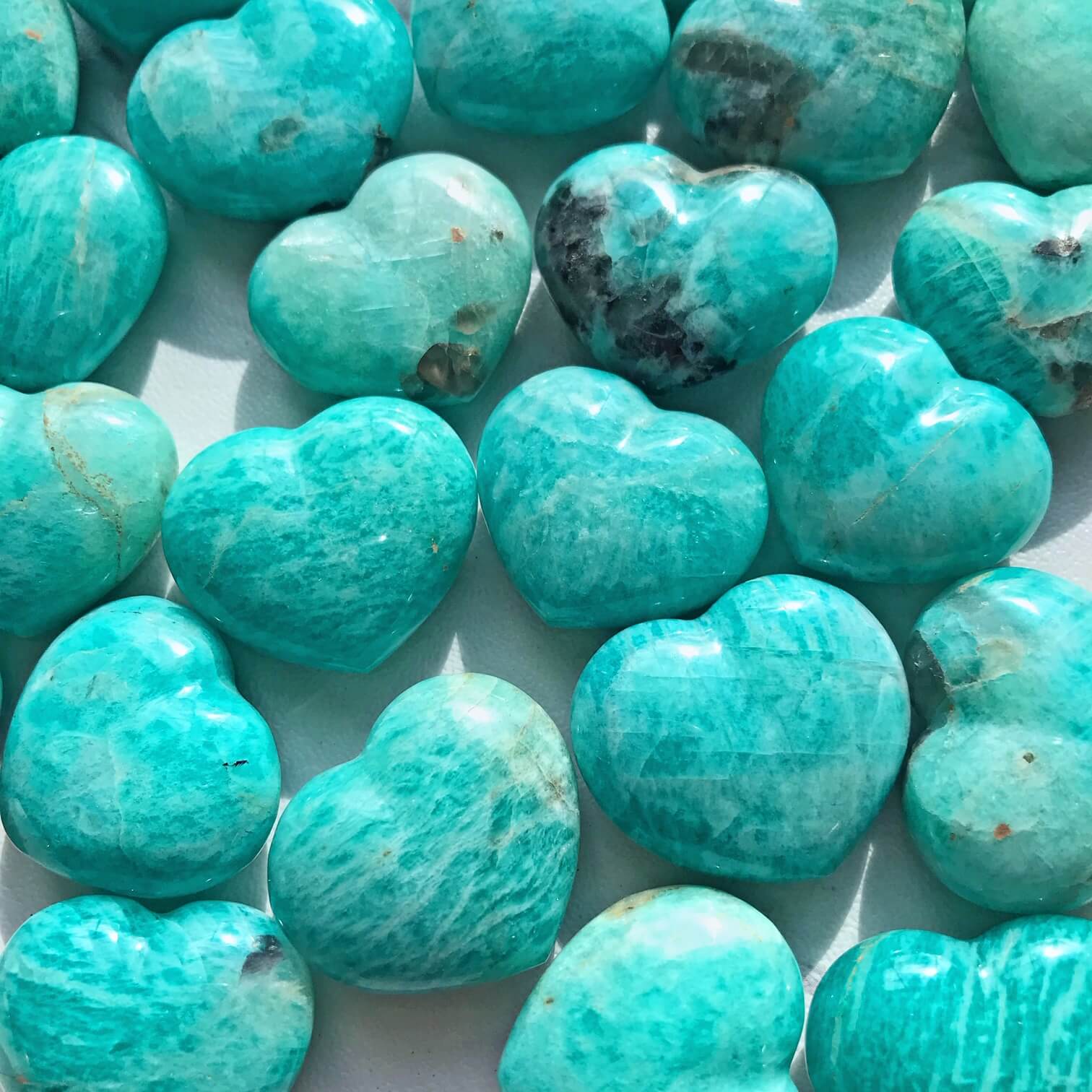 CRYSTALS
Mini Amazonite Heart
AMAZONITE KEY WORDS: CALMING, COMMUNICATION, TRUTH
Calms the soul, while also empowering one to search deep within and discover one's own truths to find inner freedom. Amazonite teaches us to speak the truth and to make what we speak come true.
AMAZONITE AFFIRMATION: I am aligned with my highest truth and speak it forth into the world
Ways to use your tumbled crystals:
Meditate with your stones. Relax your vibes and let it resonate with your energy

Carry it with you. Hold it or slip it into your pocket / purse

Feng shui in your home

Create a crystal grid
You will receive 1 Amazonite heart and a meaning card.
Approximate size: 1 x 1 1/4"
**Please understand the above description is not a promise to cure ailments. Points of the description have been taken from my favorite crystal books and online resources.**