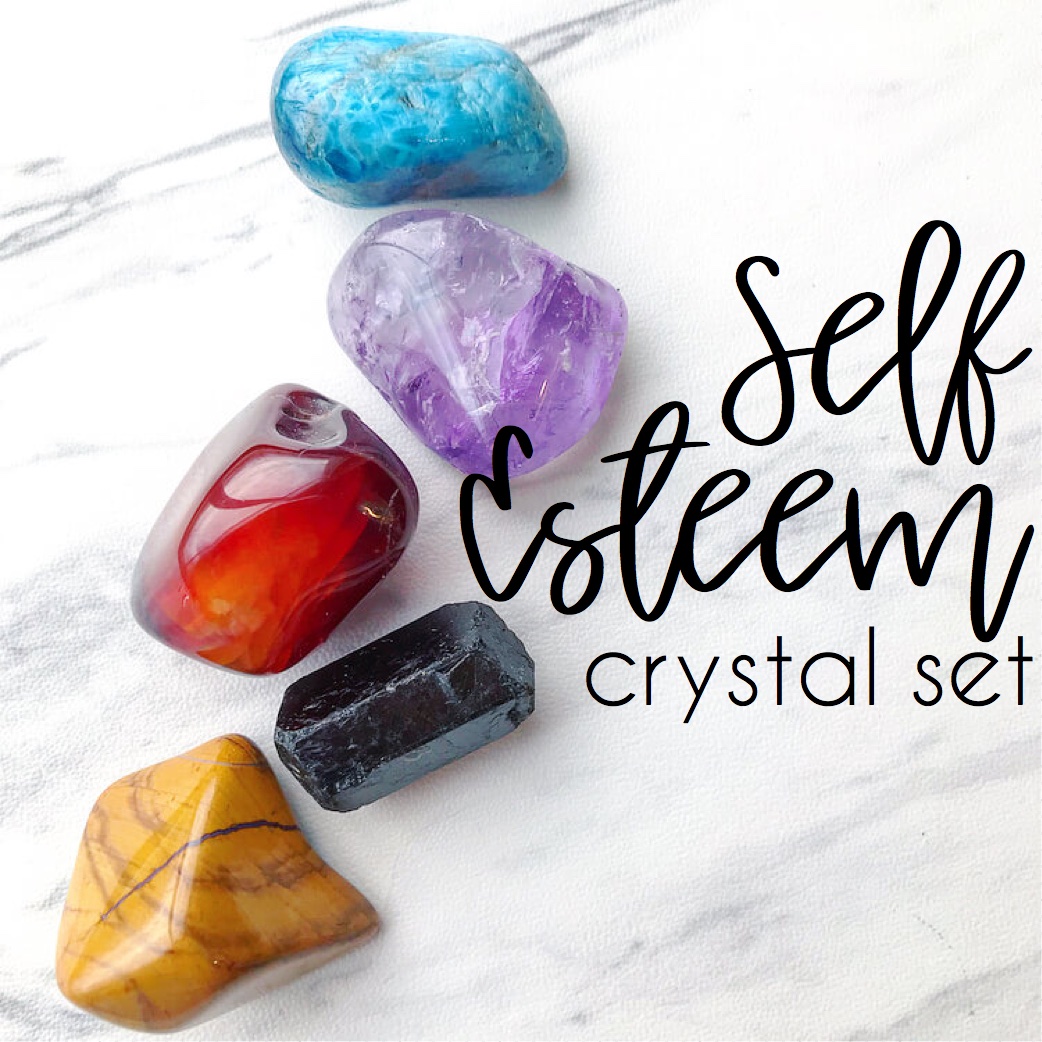 CRYSTAL SETS
Self Esteem Crystal Set
Use this crystal set to help remove negative feelings while boosting your sense of worth. Regain confidence and begin to honor your true self.
Includes the following crystals, corresponding meaning cards, and drawstring bag:
1 Apatite tumbled stone
1 Amethyst tumbled stone
1 Carnelian tumbled stone
1 Black Tourmaline piece
1 Yellow Jasper Tumbled stone
CRYSTAL KEY WORDS:
AMETHYST - PROTECTION, MEDITATION, CALMING
APATITE - KNOWLEDGE, ACHIEVING GOALS, MANIFESTATION
CARNELIAN - AMBITION, ENERGY, ACTION
BLACK TOURMALINE - GROUNDING, CLEANSING, SECURITY
YELLOW JASPER - DETOX, CALMING, POSITIVITY
Ways to use your tumbled crystals:
Meditate with your stones. Relax your vibes and let it resonate with your energy
Carry it with you. Hold it or slip it into your pocket / purse
Feng shui in your home
Create a crystal grid
Crystal Sizes approximately: 1-2"
Note: You will not receive the exact stones pictured, but stones of the same quality and similar appearance.
**Please understand the above description is not a promise to cure ailments. Points of the description have been taken from my favorite crystal books and online resources.**